MOMMY AND ME: Choose your Animal! Shark or Panda!
Description: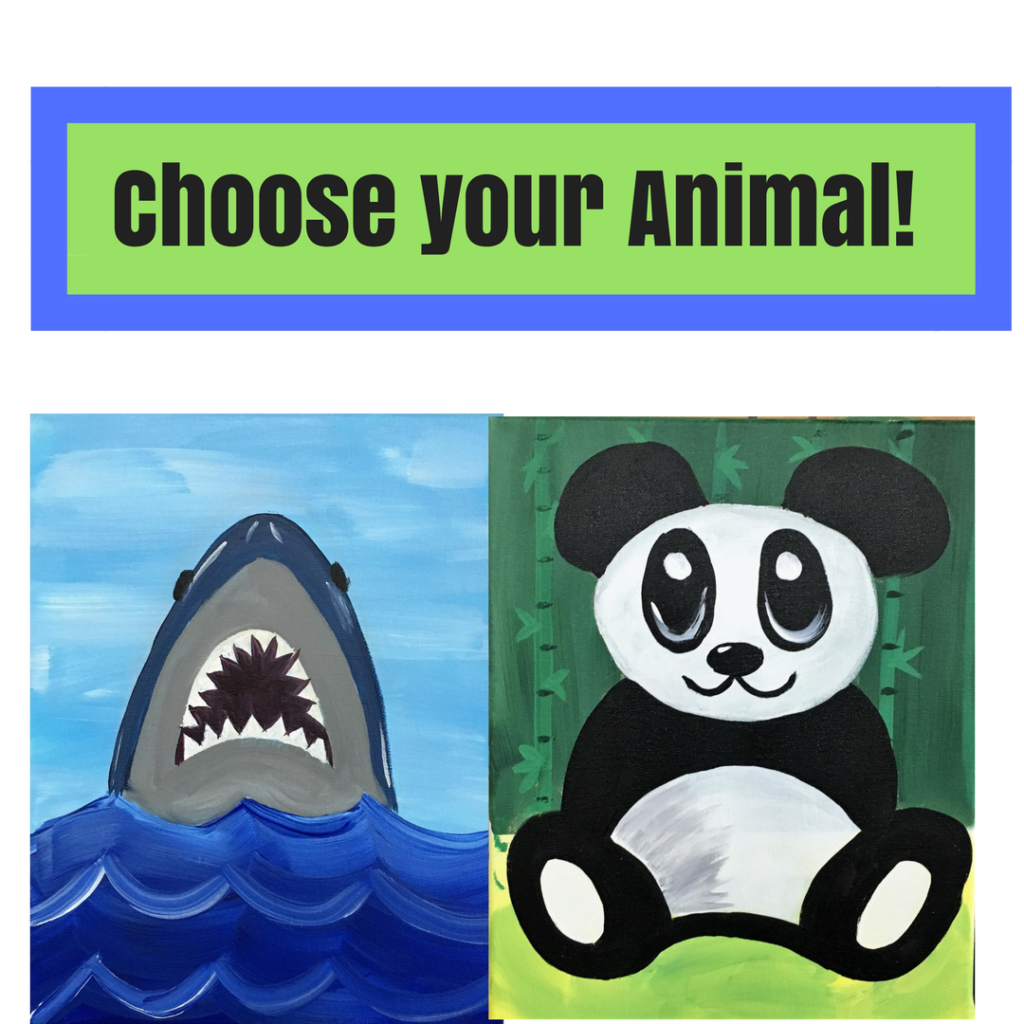 This class is made especially for our younger painters (ages 2-9).  Parents will help children paint their masterpiece.  A light snack will be provided.  Each child will get to choose their animal!
Please make sure to register for each child in attendance.  Parents do not pay since they will be sharing a canvas with their child.